What are Casino Wagering Requirements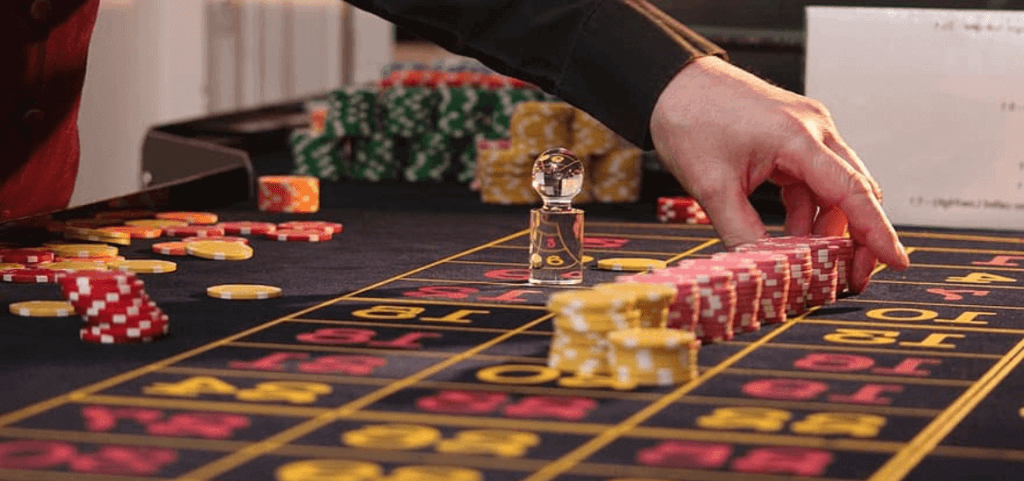 One of the best things about online casinos is the wide array of different bonuses. These are generously given away to both new and regular players of the site. You can enjoy the promotions once you fulfil a particular requirement asked by the casino. This is what terms and conditions are for. They are designed to maintain fairness between the online casino and all of its players.
Online casinos run like normal businesses to make profits. Obviously, online casinos don't want their generous bonuses to be abused by players who are not eligible for them. Special promotions can tempt some players to think of ways to acquire them. Such is still bound to happen even if the means of getting the bonuses will play against the rules of the online casino.
That would certainly be unfair to the casino that is why terms and conditions play an important role in maintaining order and fairness within the site. There are so many bonus-related rules that online casinos have arranged to ensure quality play among its players.
Bonus terms and conditions
Some online casinos store their terms and conditions on a separate web page. You can also navigate the terms and conditions in the website's footer by scrolling down to the bottom of the page.
The terms and conditions should explain in detail what you can and cannot do with an active bonus being offered. The disclaimer will also tell you what you can expect from a bonus or service.
Here are some of the most common terms and conditions set by online casinos:
Wagering requirements based on your bonus amount.
Wagering requirements based on your deposit amount.
Wagering requirements for the total of both your bonus and deposit amount. This is typically how much you need to bet all in all to fulfil the wagering requirements.
Wagering requirements that have to be met before you can withdraw your winnings.
Wagering usually starts when you play with bonus money.
The wagering requirements for bonuses must be completed within a certain period of time. This can range from one day to several weeks.
There is usually a maximum wager for slots. The maximum for some is worth $10 per spin per payline.
There are only selected games that can be played with bonus money.
There is usually a list of selected types or titles of games that cannot be played with bonus money.
What are wagering requirements?
Banking terms and conditions
Most online casinos accept a decent range of deposit and withdrawal methods. Banking terms and conditions vary from casino to casino. It is recommended that you go over them before you make deposits.
Here are some general guidelines that you should keep in mind:
Online casinos have minimum deposit and withdrawal limits that will differ for each payment option.
All deposits must be used to wager on games at least once or more before a withdrawal can be made.
Winnings from a no deposit bonus cannot be withdrawn. You have to verify a payment method first by making a deposit and spending
Some methods only allow you to make deposits. You have to verify another method by making actual deposits and wagers before you're allowed for funds withdrawals.
There are some banking options that may include fees. These are either charged directly to your account or invoiced later.
Some online casinos have monthly maximum withdrawal limits that you need to be aware of. This means that the online casino will only allow you to withdraw a certain big amount per day depending on the withdrawal option you selected.
What are the offer and promotion terms and conditions?
Most online casinos usually present offers, deals and promotions to players. Just like bonuses, not all of these 'goodies' can be enjoyed immediately. You need to be extra careful when you accept or compare offers of one casino to the other. Doing so can determine how good the bonus really is.
Here are some of the common terms and conditions for bonuses that most online casinos offer:
All promotional offers have their own active time windows. This means that these bonuses can only be redeemed for a certain time.
There are usually specific parameters about entering competitions and raffles or participating in a giveaway. You may be required to deposit a certain amount within a given timeframe.
Additionally, you may also need to perform a particular action to claim the bonus.
There might be a certain limit to how many times you will be eligible to receive the bonus.
Deposit bonuses, no deposit bonuses, free spins and cash prizes often have wagering requirements that you need to be aware of.
How are the terms and conditions set by an online casino?
There are loads of terms and conditions to digest and observe. They are usually overlooked by most players because of how text-heavy they are. Keep in mind that every online casino has a completely different approach on how it prefers to arrange the requirements.
Some online casinos have the tendency to be strict with their T&Cs. This would mean that you may lose your bonus money, deposit money and any winnings if you break the rules. This is something you definitely don't want to happen because it could get your casino account banned!
It is recommended that you don't test your luck with breaking any of the rules to grant yourself more wins. Breaking the casino's terms and conditions is a gamble that will give you nothing to win!