Top Online Casino Games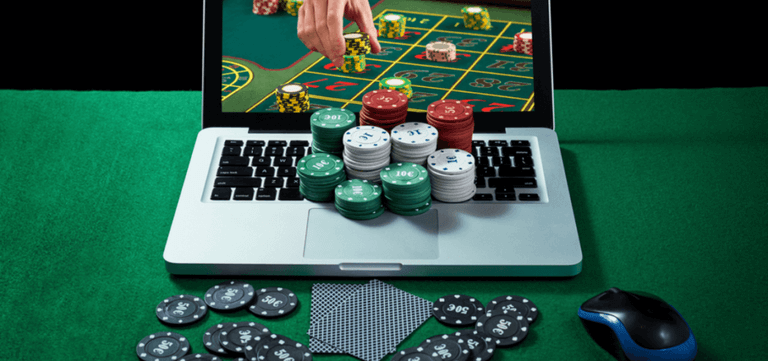 You will be greeted by a huge list of games on every online casino. There are online casinos that would limit their game lists to the slot games only while there are sites that would prefer to mix them up with other casino table games.
Luckily, choosing between slots and table games should not be too hard. This is because there is a vast majority of online casinos that offer many free games for both types. A demo game means that you can play it for free. You may and decide whether you want to wager money on it or not. This is a great option for players who want to test a particular game that they haven't tried yet. Games that you can play for free also let you practice and get to know the game better before you switch from free to real money mode.
Here is a list of some of the most top types of online casino games:
Casino Slots
Casino slots are the easiest to play since you don't need to memorise any rules. This game is based on luck and probability because the results of slots are unpredictable. This means that there is really no way to guess what the next patterns on the reels will show. This is because all slots found at both land and online casinos use a Random Number Generator. It produces patterns that determine the winnings.
The variants of slots are:
Classic slots
Video slots
Progressive slots
Jackpot slots
Casino Roulette
A Roulette table and chips are needed to play this casino game. You must place your bets at the start of the game before the dealer spins the wheel. You may choose to bet on odd or even numbers that range from zero to 36 for its French and European Roulette variants. A single zero and double zeros to 37 are featured for American Roulette.
These numbers are placed inside grids in either red or black colours. The Roulette table has a betting layout. This means that you can only place your chips on specific places across the table. The three most popular variants of Roulette also have different house edges with its American version having the highest one.
Casino Keno
This is similar to a lottery game wherein you pick any number in hopes that they get drawn as well. Classic Keno number choices commonly range from one to eighty. You begin by picking up to ten numbers. You place wagers on every number that you will select.
Casino Baccarat
This fast-paced card game can have three possible outcomes: the player wins, the banker wins, or the game ends in a tie. You win in a game of Baccarat when the total value of your cards is nine or close to nine. It is really that simple!
Casino Poker
This classic casino card game is played using a 52-card deck. The goal is to come up with a specific combination of cards in your hand. This means that whoever has the better (if not best) hand will win the pot. The cards in Poker have different rankings according to their suit and value, so you have to familiarise yourself with the hands of the winning to get the best odds of victory possible.
Casino Blackjack
This is yet another classic card game that is loved by many people worldwide. Its goal is for the total value of your cards to hit 21 without busting. The counting rule in Blackjack will be based on the cards that you are dealt with.
Check the array of software providers that the online casino has. You can be sure that if you see some of the most top-rated providers present within the site. This would only mean that the online casino is safe and has all the necessary licences and certificates.
The casino games portfolio grows bigger each day. New software providers appear and new games are released at a ridiculously fast pace. Online casinos do not try to attract new players through old means.
You will be greeted by an awesome array of updated games lists with state-of-the-art 3D, HD and real money games. Majority of these games are also compatible with both desktop and mobile devices which work perfectly on different screen sizes.
These games would sometimes appear more like advanced video games than just the average casino games with basic graphics. Nowadays, online casino operators are devoted to getting more interactive and engaged with their players. Software providers also strive to try and keep up with the times through the most advanced technologies found in gameplay and graphics.