Top 5 James Bond Casino Moments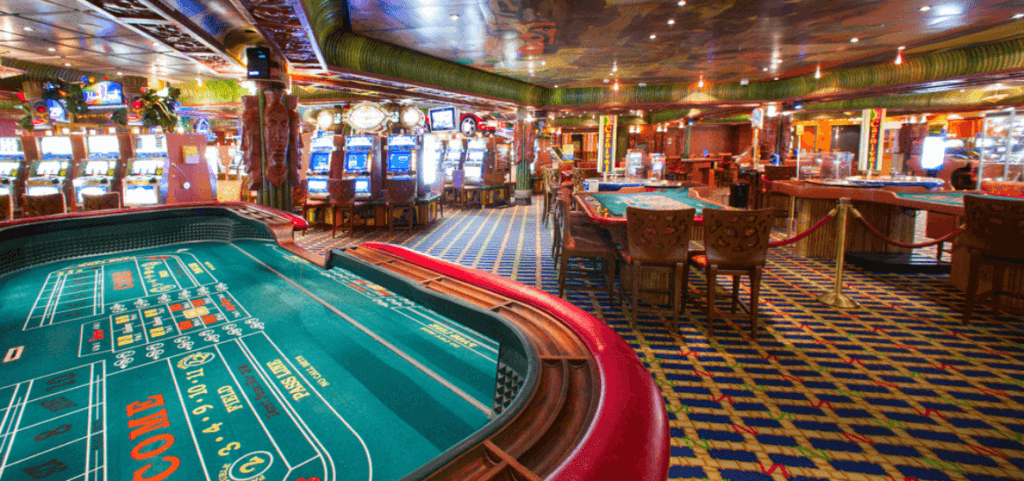 Hollywood movies are one of the most anticipated sources of entertainment that many people from different corners of the world are fond of. This is mainly because of all the action-packed and breathtaking visual scenes that their studios are capable of doing.
The modern and digital era of how Hollywood movies are made these days may be great, but you still cannot go wrong with the classics. One of the most iconic movies that almost every person is familiar with is the James Bond series.
You should be certain that there will always be beautiful women, cars, guns, and casinos in every Bond movie. 'Agent 007' is a fictional British Secret Service agent who is widely known for his swift moves and sneaky theme song. He is also famous for his killer casino prowess when he is not busy shooting foreign embassies, sipping on martinis, or flirting with female agents.
Ironic enough, the creator of the series used a feared Baccarat shark who fleeced enemy officers as an undercover agent during World War Two. This is probably the reason why the character of James Bond is fond of overtaking casinos as well, like a land shark!
You might even be surprised once you find out that there is a strategy in Roulette named after the tactical James Bond.
Here are some of the top five James Bond casino moments that you should not miss:
Casino Royale
The reboot of the franchise featured fewer gadgets and more crazy action stunts. A British actor named Daniel Craig took the role of the agent in 2006.
All of the ingredients that make up a classic James Bond movie are present in Casino Royale. These included a supervillain named Le Chiffre who was played by Mads Mikkelsen, the beautiful Vesper Lynd, and Bond himself who often took a few breaks from casino tables to beat up some bad guys.
The Poker scene in Casino Royale has got to be one of the most suspenseful moments ever. Bond takes over the Poker table in hopes to win the $120 million pot against the other ruthless high-rollers at the table with him. It all seemed over for Bond when he lost his entire stake until CIA agent Felix Leiter later prepared to stake him right back into the game. Agent 007 eventually won with a straight flush. Additionally, the $1 million tip to the dealer was a nice touch to end the game.
Dr No
Sean Connery was first to take the role of James Bond in the original film in 1962. The iconic scene took place in an exquisite casino in London where his character was first introduced. The place looked exactly what a vintage casino should be: full of glamour, stinking money, cigarettes and con men clad in tuxedos all dressed up expensive and ready for prom.
As Bond sat at the Baccarat table, he was watched by Sylvia Trench. She gave him the chance to say his famous line for the first time: 'Bond. James Bond'. It may be a simple one-liner but it is considered as the most defining James Bond moment ever.
Baccarat used to be called 'Chemin de Fer'. It is the older version of Baccarat and is often referred to as Chemmy. It can no longer be found in casinos these days but it still remains popular across French casinos in France where it originated.
Diamonds Are Forever
Sean Connery made his last appearance as Agent 007 in Diamonds Are Forever in 1971. The main highlight of the movie was when he was tasked to infiltrate a diamond smuggling operation. It was run by none other than his long-standing enemy named Ernst Stavro Blofeld.
The casino scene took place in the 'Sin City' itself in Las Vegas, Nevada. There was no way he would stay away from the tables for long whenever Bond's in town.
This particular scene was set in the fictional Whyte House. Bond managed to seduce the wonderfully named Plenty O'Toole who was played by an actress named Lana Wood while on his way to bag $65,000 at the Craps table.
Bond also showed his habit for risk-taking when he shocked the dealer after he raised his bet to $10,000. He later showed his generosity by handing over $5,000 of his winnings to the pretty lady he wooed Plenty O'Toole that night. Diamonds Are Forever was the only film where James Bond was seen to play Craps.
Goldeneye
Pierce Brosnan's reboot of the series became a huge hit when the newest James Bond film aired in 1995. The first film since Licence to Kill in 1989 was also an opportunity to give the agent his first visit to the casino after a while. It was like a revival of the casino scenes that were iconic to the entire franchise.
The scene took place in Casino de Monte-Carlo in Monaco. Bond crossed paths with a female Russian assassin named Xenia Onatopp who staked some serious money at a 'Punto Banco' (Craps) table. She was later revealed to be an assassin who used pleasure as her ultimate weapon.
Bond raced to Russia in search of the stolen access codes for 'Goldeneye'. He was up against an enemy who anticipated his every move. It was a criminal mastermind who was motivated by years of hatred and vengeance. Of course, the movie ended with him winning.
Thunderball
The game of Baccarat made another appearance in the third film. Thunderball aired in 1965 with Sean Connery as James Bond again. He went to the Bahamas to recover two nuclear warheads stolen by S.P.E.C.T.R.E. Agent Emilio Largo in an international extortion scheme.
The suspense was a real edge-of-your-seat stuff. Both Bond and Largo acted as if they didn't know each other. However, they were both eager to get the better of the other.
Agent 007 was always known for his fighting stunt moves. However, his ultimate way to take on his enemies without throwing punches or bullets was through casino games. Apart from saving the world from disaster, victory was also something that he would always get away with when he got up from casino tables.
James Bond's impact on casinos
There is nothing that sums up the sophistication and style of James Bond better like a suspenseful casino scene. What made his casino moments iconically memorable were the times when he would combine glamour, tension and danger with such poise!