How to Practise Responsible Gambling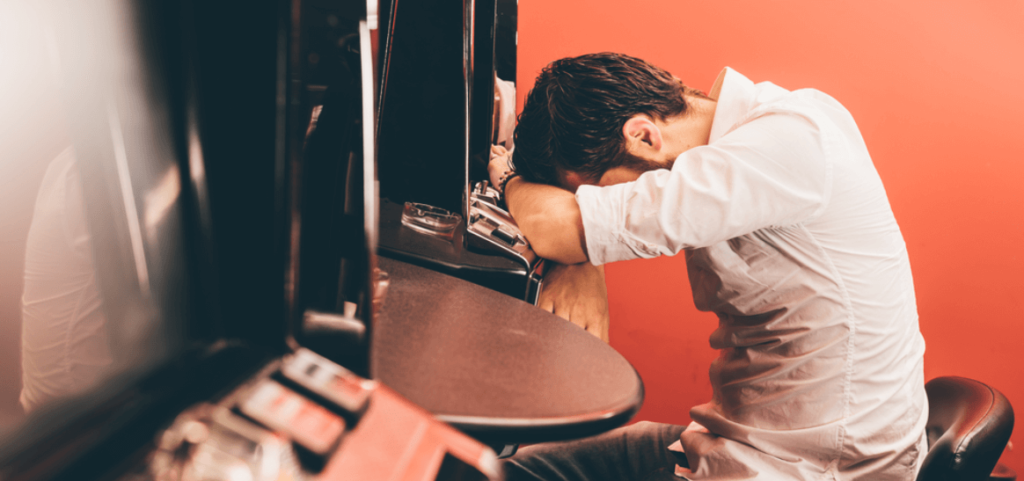 Gambling must only be treated as a fun form of pastime. It should never be used as the main source of one's income or lifeline. Gamble responsibly and don't let it take over your life completely.
Online gambling has changed the way of the world in ways more than you could ever imagine. Casinos encourage fun plus the joy that comes in bountiful cash rewards, entertainment, and relaxation. There is no wonder why these nice things made it quite difficult for some gamblers to manage their gambling habits.
Unlimited access to thousands of casino games that are a few clicks away from your reach can be really tempting. However, you should never allow gambling to get in the way of your daily routines. There are other things that you may put at stake but these should never be the time that you should be spending with your family and friends.
This may also affect:
your finances
your job performance
your social responsibilities
your overall health and well-being.
What is responsible gambling?
Responsible gambling is made up of a set of rules and the best practices. These should solve gambling issues like addiction and other emotional problems attached to it.
Responsible gambling solutions are generally regulated and supported by national gaming authorities. This also involves groups to protect players and establish optimal conditions for compulsive gambling activities.
You should take your responsible gambling role seriously. Here are some tips and reminders on how you can control your online gambling activity:
Treat it only as a form of entertainment.
You can treat it as your way to beat stress but not at all times.
Only gamble the money that you are prepared to lose.
Do not place bet amounts more than what you can afford.
Place small bets when you play games like slots and lottery games.
Make sure your selected game has an option that will let you set the maximum amount of money to be put at stake.
Set a limit for the time you spend on games at online casinos.
Do not chase your losses. Take a break between games.
Never let it consume most of your time that you would usually spend on other important activities.
It should not be considered as an easy way to make income.
Check and limit your wins and losses. Stop the game and log out if you are on a losing streak. Take a deep breath and give it a few hours or a day before you resume.
It would also be a helpful factor if your selected online casino promotes ethical and responsible gambling. Reputable online casinos should have a separate section for this. Try to browse the help centre section of an online casino's site for more detailed information. You might find some helpful tips on how you can practise gambling in moderation.
There are accredited organisations that can professionally provide you with all the support and advice for your gambling habits.
These are the following groups dedicated to help players overcome their gambling addiction:
GamCare
This is one of the leading authorities that provides national counselling and advice to gamblers. GamCare is a charity group that is based in the United Kingdom to spread information about the social impact brought by the negative effects of excessive gambling. Rest assured that their expert services are always confidential and non-judgemental. You may contact the group online and their staff will reach you for free. Players from other countries are also welcome to contact the group for details of International support organisations.
Gamblers Anonymous
This is a fellowship founded for both men and women who can share their experience. Members of this group also provide strength and string of hopes towards recovery from their problems related to compulsive gambling. This group is based in the United States.
Gambling Therapy
This provides support and counselling for anyone who thinks they are affected by compulsive gambling. Members of the Gambling Therapy Team operate from locations both within the United Kingdom and internationally. The group's expert pool of advisers deliver support in various ways.
There is also a huge selection of self-help assessment tests that you can do. You can register for an account on their website to join forums, make calls, and many more. Gambling Therapy also has a mobile application that you can download to your phone for easy access.
You can contact Gambling Therapy via:
A text-based 'Live Advice' Helpline
A wide variety of online groups and forums
Confidential advice via email
Information database on local resources around the world
The pledge to promote responsible online gambling and to create a secure domain for players beyond the world wide web should be a common ground for platform providers, online casino operators and regulators. Online casino operators all do their part to ensure all their players to practise responsible gambling.
It is important that you are aware of the harms that can be caused by obsessive gambling. The more you know, the more you will become mindful of your online activities. Knowledge is power—and with great power comes great responsibility. It is just right that you do your part as well.