How to Keep Your Casino Account Safe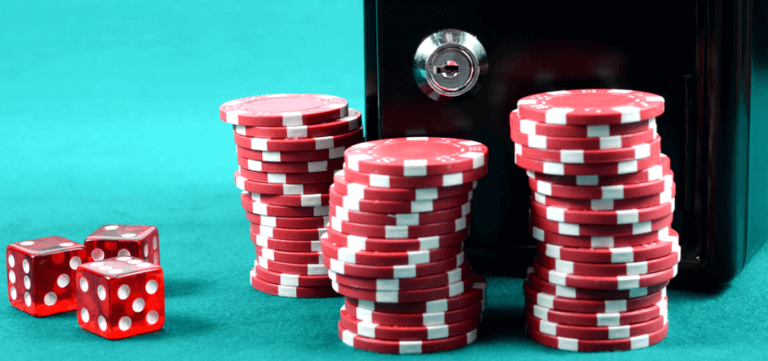 The digital world has made our lives more convenient than ever. You can find and do just about anything on the internet today. This includes gambling at the comfort of your own home.
You can play thousands of various games and win in many ways at online casinos. This means you can earn instant money no matter where you are around the world. The best thing about online casinos? You can enjoy any game you like at any point of the day!
Online casinos are dedicated to provide their players with three things:
quality service
high-level security
and fun experiences.
Your safety when it comes to online gambling should be your utmost priority. You must gamble responsibly at any online casino. You need to be very careful of whom you decide to share your personal information with. This is especially the case for online gamblers from the Middle East.
Here are some tips to help you secure your account at any online casino:
Only gamble at licenced online casinos
There are many licenced online casinos. This means that the online casino is legal. A gaming licence is a permit that is issued by a state for an online casino site to legally:
deal with players and bettors
operate in different countries
carry on or conduct any gambling game
develop gaming devices, slot machines, race books or sportsbooks.
Every licensed online casino must comply with a set of rules and standards for it to continue its operation. A licence makes sure that an online casino is able to comply with certain guidelines.
These are the two:
The site must go through several quality assurance tests
The site must have fair policies.
These will verify and protect both the paying and non-paying customers of a casino. Always choose licenced online casinos. This will guarantee you that the online casino is safe and secure. This would also mean that the games are not rigged.
Check if the online casino has encrypted logins
The online casino should have a strong SSL encryption. You can determine this easily by checking if there is a padlock icon next to the website's URL. The system stores your details in a safe and closed database.
This means that any data that you provide the online casino will only stay within that site. A high-level security encryption will keep hackers from accessing your online casino account. It will be difficult for hackers to steal your account information from the site.
It is important that you feel confident and safe every time you log in to an online casino. It is good to know that the online casino is trustworthy and secure.
Verify your online casino account
Most trusted online casinos will require you to prove your identity. This is an important step you need to do before you can do any transaction. This is a way for the casino to verify that you are a real person. This is necessary for the casino to keep fraudsters off their site.
There are some online casinos that require copies of your ID before your first deposit or withdrawal gets accepted. Additionally, some online casinos are stricter.
A driver's licence, a passport or an identity card are the most commonly accepted forms of ID of most online casinos. There are even some online casinos that will also ask you to provide photos of your latest utility or bank statement bill. These are asked only to validate that the address will match the one you provided the casino.
Use the right payment options
One of the things that you need to be careful of is choosing the right payment method. Middle Eastern players are recommended to use e-wallets and cryptocurrency for all their online casino transactions. This will let you store your money in a digital wallet. This means that you do not need to input your card details every time you fund your online casino account with money.
Bitcoin will make it easier for you to do safe transactions in online casinos. You'll also feel at ease when you use cryptocurrencies. This is because they let you remain anonymous as you place wagers on games at online casinos
You should never use Dirham as your selected currency as well. This is because most countries in the Middle East do not allow any form of gambling. This includes online casinos. The authorities are more tenacious when it comes to online casinos that accept Middle Eastern money currencies like AED and SAR.
Install a Virtual Private Network to your device
Most countries in the Middle East have strict anti-gambling laws. This is why many online casino sites are blocked in this region. It will be even harder for you to enjoy playing your favourite casino games because the internet blocking protocols are even stronger. However, that doesn't mean that you can no longer gamble online.
Players who live in the Middle East are encouraged to use a Virtual Private Network. This allows you to change your location. The online casino and the local internet service provider of your country will not be able to track where you are really trying to access the site from. You can choose a different country instead to play without worries.
Never play at online casinos outside your home where other people can see you gamble. Another security measure you must observe is to only play in a place where it is private. This can be the safety of your own home.