How to Find a Secure Online Casino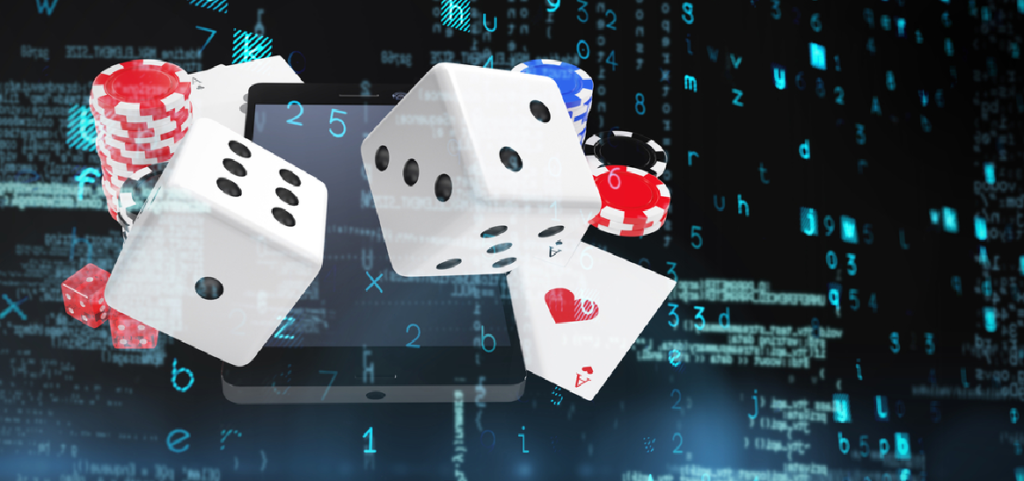 You should not ignore what your instinct tells you. It is also something that you can rely on when you look for online casinos. The online gambling industry has soared over the years and thousands of different casino brands emerged in the market. While there are those that you can completely trust your hard-earned money with, there are still those that you probably shouldn't.
There are various safety measures that you need to do aside from trusting your guts. Here are some tips to help you spot a reputable and online casino:
See if the site has a high-level SSL encryption
The most important thing that you should keep an eye out for is the security protocol of the online casino's website. You can determine if the site is safe if it has a Secure Sockets Layer (SSL) encryption. Check if there is a padlock icon next to the URL of the website. This icon can be found in the address bar of your internet browser. You still have to be careful when you share private information online. Double check the address bar to make sure you really are on the site you really intended to visit.
Click the padlock icon to reveal the security status of the website. The information tab let you know if the site that you are on is safe or not. This is the standard security technology that creates an encrypted link between a web server and an internet browser.
This link ensures that all data transmitted between the web server and browsers remain in a private channel. This security protocol provides you with an extra layer of protection for every online transaction that you will do.
It will be harder for hackers to access the site and steal the data stored in its database. The site should securely store your passwords and debit/credit card information. Your login credentials will also be transmitted securely so no one else can see them.
Check if the online casino is licenced or not
You will find many online casinos that will claim their site is safe and can be trusted with your money. However, not all of them are true to what they claim to be. Another thing that you need to do is to check if the online casino brand runs under an authorised licence or not.
A gambling licence is an important requirement that all online casinos must run under. This is needed before the site can legally operate and accept money transactions from players around the world. A licence also avoids problems with the law. This helps the casino earn the confidence and trust of players like you. Additionally, it helps to regulate firms that operate online gambling sites. It also covers companies that provide industry services like the supply of gaming software.
There are places in the world that have specific laws on gambling. These regions have jurisdictions for both online gambling activities and licencing. There is usually a group that is responsible to issue and regulate licences. These organisations are what you call 'licencing authorities'.
A gambling licence acts as a certificate of authority issued by a licencing body. It manages the production of gaming software that involves real money wagering. Some examples of popular online casino games that require real money wagers are:
Slots
Poker
Baccarat
Roulette
Blackjack
Craps
Each licenced casino has to follow a set of rules and standards. This is needed for it to legally continue its operation on the internet. A licence makes sure that an online casino complies with guidelines to do secure and fair transactions between the casino and its players.
Most trusted online casinos that you will find are licenced by the following authorities:
United Kingdom Gambling Commission
Malta Gaming Authority
Gaming Curacao Authorities
and some more reliable authorities.
These are the three major licence brands that you need to look out for. The seals are usually presented at the bottom of the online casino's homepage. Simply scroll down to this section to see the policies that they uphold. Some online casinos would sometimes not cater players from selected countries because of the restrictions on gambling that their region has.
Check the online casino's reputation
Take some time to browse the web and find out what other gamblers think. One easy way for you to know if the online casino can be really trusted is by reading some reviews about it. This is how other players share their experience with a particular online casino. The reviews should inform you all you need to know about the site. From topics on how convenient the site is, how good its promotions are, what types of games you will find there, and all the way to the most in-depth discussion on payment methods! Reviews will be helpful to your search because you acquire opinions from different types of players. This is the key for you to know the online casino better without pulling too much effort on research.
These are just some of the things that you need to keep in mind every time you visit one casino to another. Only play at online casinos that are licenced.
Check the online casino's list of software providers
You deserve to experience fair and fun play at online casinos. One way to make sure that you'll have smooth gameplay is to check the software used by the site. See the casino's list of software providers to know what games are offered. It is a thumbs up if the online casino's array of games are powered by licensed software developers or suppliers that are regulated by licencing groups.